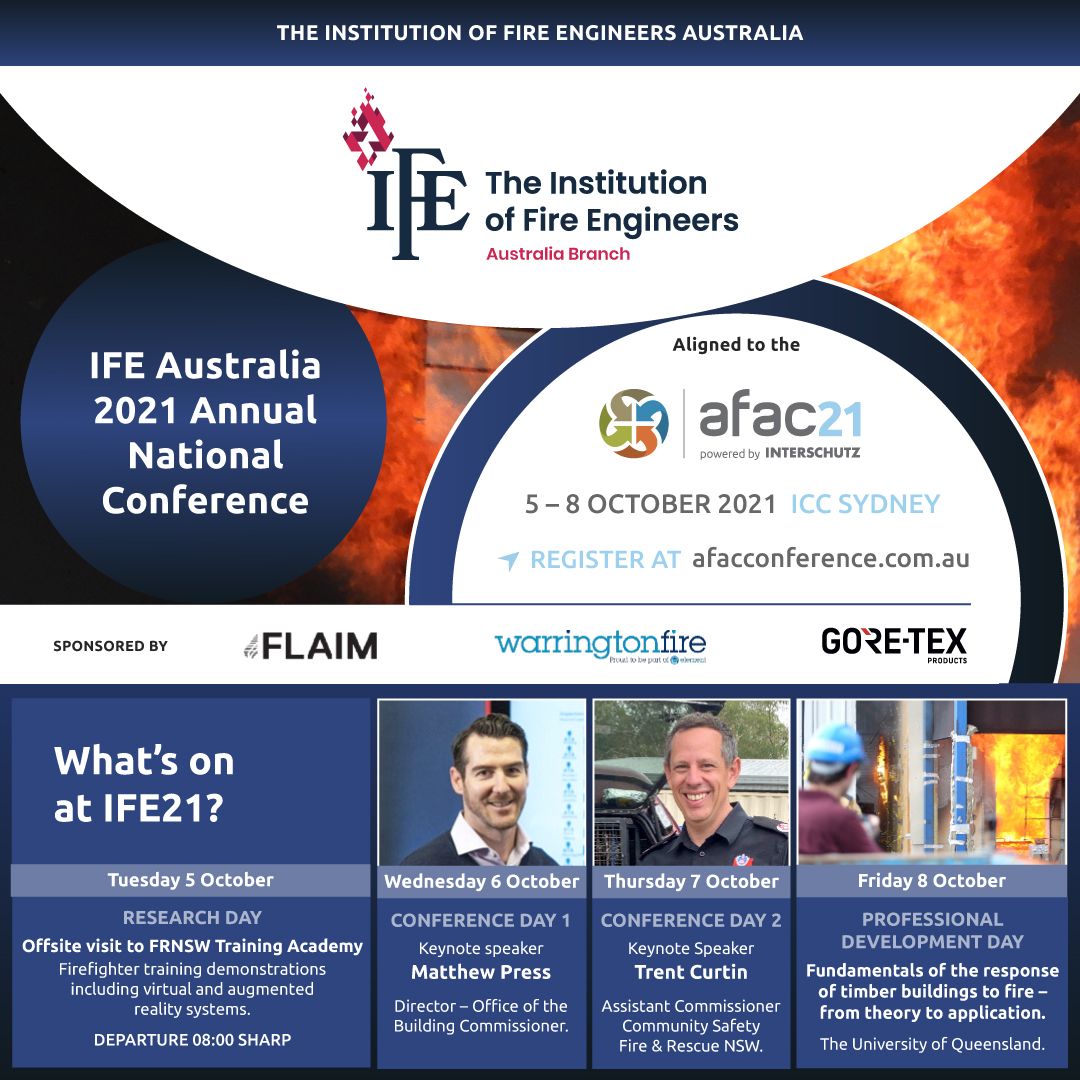 Dear Members and Colleagues of IFE Australia,

The Annual IFE21 conference is fast approaching with a full program of industry and operational experts presenting. All sessions of IFE21 (apart from the field trip) will attract CPD points.

The conference events runs from the 5th to 8th of August and is being held at the fantastic Sydney International Convention Centre in Darling Harbour.

As with 2019, the conference will be held in conjunction with AFAC21 and the Hannover Fairs Exhibition, the largest fire and emergency exhibition in the southern hemisphere, so an IFE21 pass will grant you access to the IFE stream of presenters as well as the AFAC21 streams.
The conference agenda can be viewed on the website which is also where you can complete your registrations.
Please note that CPD points are only available if you register for, and attend the IFE Conference stream.