12 Aug 2022
AFAC22 will host the big conversations and latest innovations for the fire and emergency management sector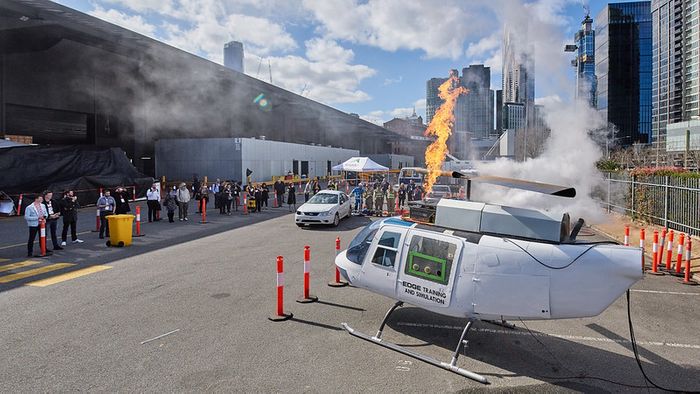 The agenda for this year's AFAC22 Conference and Exhibition is loaded with big topics such as reducing risk in the changing climate, the new Australian Fire Danger Rating System, women in emergency management, lithium battery fires and so much more.
This is the first time since the start of the pandemic that the Australian and APAC emergency management industry is coming together in person. Hosted this year at the Adelaide Convention Centre; the industry will gather to discuss the crises of the past two years and plan for emergencies to come.
Highlights include:
The Australian Seasonal Bushfire Outlook 2022 will be launched at AFAC22; fire agency commissioners, chiefs and senior leaders from each state and territory will provide the first glimpse into the anticipated conditions for Australia's 2022–23 fire season. This will be launched at a press conference on Wednesday, 24 August 2022.
A federally funded diversity and resilience program will be announced along with a media address. NOTE: All details of the announcement are currently under full embargo; please email the media contacts below if you are interested.
The Expo Stage is where a series of speakers will discuss hot topics for the industry and where live demonstrations of the latest technology, response techniques and operations will take place. Some of the session topics coming to the Expo stage include:
The welfare of first responders
National bushfire intelligence capability
The status of women in emergency management
Responding to and planning for the changing climate
How cloud technology and AI is changing emergency management
Proactive emergency management
The Exhibition is the largest floor space to date taking up over 12,000m2 with 194 exhibitors. It will be filled with the latest diverse range of equipment, robotics, emergency management vehicles and historical equipment. Exhibition displays will include:
The unveiling of a new emergency management vehicle
An electric truck
A cloud-based data and artificial intelligence platform
The Australasian emergency management sector has experienced many learnings over the past two years and these will all be key discussion points at the conference. Specifically, the need for greater collaboration between sectors including healthcare, defence, fire and rescue. AFAC22 for the first time is welcoming these sectors to join the conversation to provide highly valuable input into the future of emergency response.
Media interviews will be available upon request with representatives in uniform from the below South Australian host agencies to appeal to the Adelaide and wider South Australian audience and show the collaboration in this sector.
Department for Environment and Water, Government of South Australia
Country Fire Service (CFS)
Forestry SA
State Emergency Service (SES) Rescue, Government of South Australia
Metropolitan Fire Service
South Australian Fire and Emergency Services Commission, Government of South Australia
Media are welcome and invited to attend AFAC22 in person, alternatively, virtual or phone interviews may be facilitated. Please see below for further details.
For further information about the conference please visit: www.afacconference.com.au